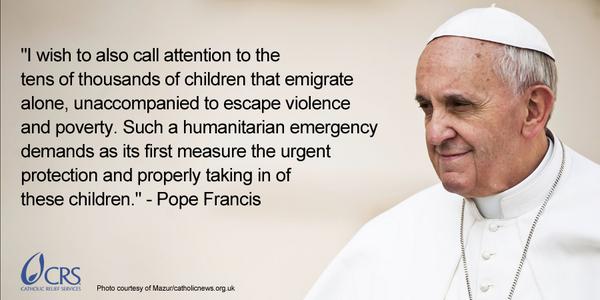 About Catholic Social Justice
The root of Social Ministry is the call to justice and charity. In the gospel according to Luke, Jesus began his public life by reading a passage from Isaiah that introduced his ministry and the mission of every parish.The parish must proclaim the transcendent message of the gospel and help:
Bring "good news to the poor" in a society where millions lack the necessities of life;
Bring "liberty to captives" when so many are enslaved by poverty, addiction, ignorance, discrimination, violence or disabling conditions;
Bring "new sight to the blind" in a culture where the excessive pursuit of power or pleasure can spiritually blind us to the dignity and right of others; and
"Set the downtrodden free" in communities where economic and moral forces leave people without real hope.  (cf. Lk 4:18)
Communities of Salt and Light, US Conference of Catholic Bishops
The term "Social Justice", embraces the seven principals of Catholic Social Teaching. We are called to walk in Justice and Truth every day as Christians. The principlas are simply stated, but require sacrifice of ourselves for the good of others. Dignity of the Human Person, Call to Community and Participation, Option for the Poor, Solidarity with our Neighbor, Rights and Responsibilities, Dignity of Work, and Care for God's Creation. Do you have a passion to aid your neighbor, and follow closley in the footsteps of Jesus?
 
 Just a few ways in which you can help in your community:
Mobile Loaves and Fishes/ Feeding the Austin Hungry
Faith in Action Caregivers South Austin/ Elderly Assistance
Abiding Love Food Pantry
Mary House Catholic Worker/ HEB Gift Cards
Casa Marianella/ Posada Esperanza Care for Immigrants

Call to find out about more Opportunities